Our volunteers come from a wide range of backgrounds. About one-third are community members who love books, and the remaining two-thirds are affiliated with Bryn Mawr or Wellesley College. Join us!
Email our Volunteer coordinator: marianne_hooker@hotmail.com. Other questions? Contact bmandwbooks@gmail.com.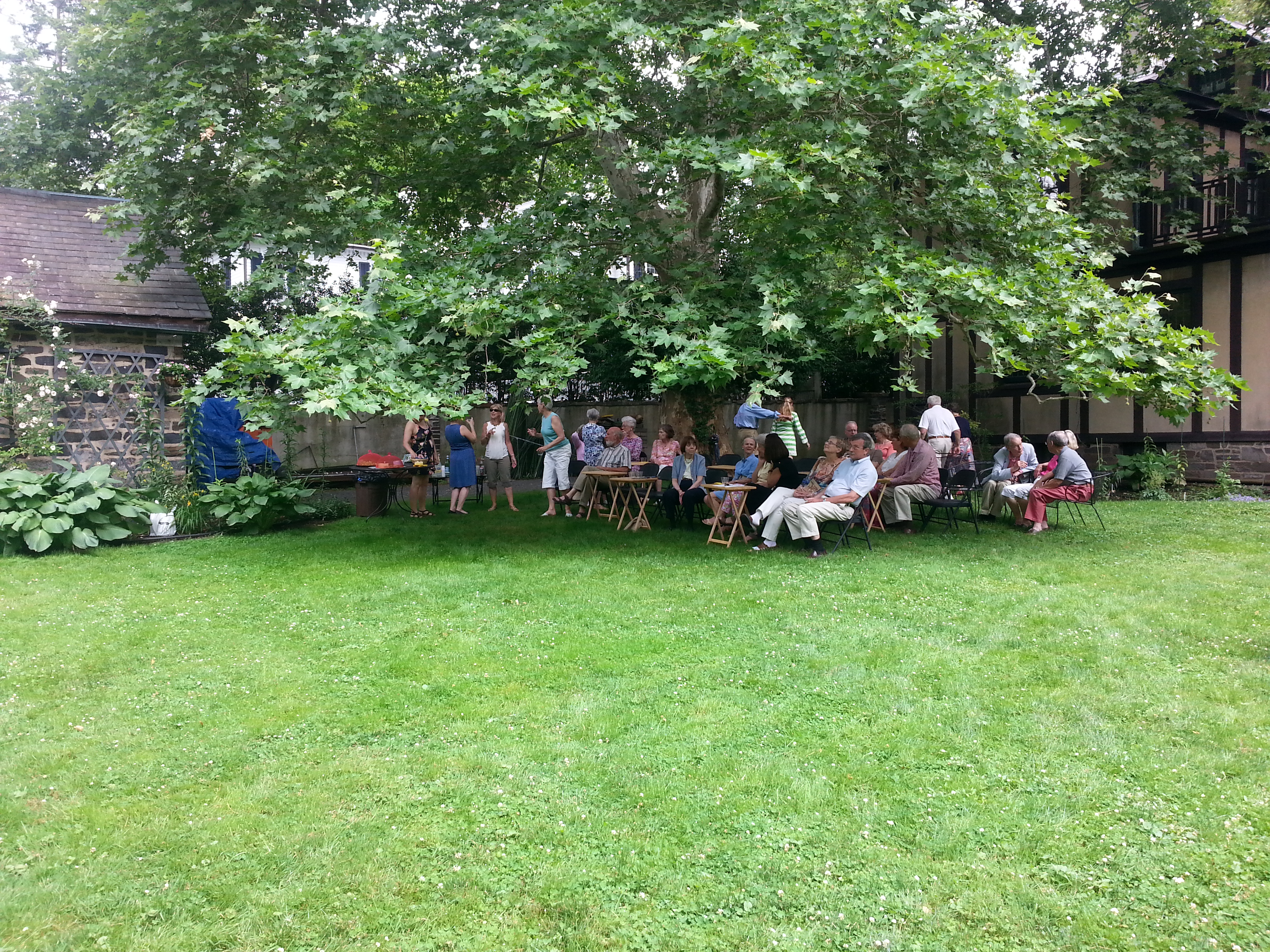 Volunteers enjoy the annual garden party held in June. Other annual volunteer events include a wine and cheese party in March.
Adults
Whether you love books or are looking to join a dynamic group of people helping local students afford an outstanding education, we have opportunities to join the fun. Work at the warehouse Wednesdays and Saturdays from 10:00 am – noon any time of year collecting, pricing, and boxing books, or help out at the annual spring sale as a salesperson, greeter, or in other roles.
Students
You can easily fulfill service requirements by working at the book sale at Princeton Day School in March. Help organize boxes to be sure they are delivered to the correct areas, place books on the tables, greet customers, and help with other tasks.
Princeton Newcomers & Recent Retirees
Volunteering is a great way to meet people from the greater Princeton area and discover a new community of book lovers.
Apply Now

Your privacy is important. We will never sell or share volunteer information. Information submitted will be used solely for communication relating to the book sale.